SAILING AS NORMAL
Winter Sailing Schedule:
Our winter sailing schedule commences Sunday, 1st October 2023 with sailings from Killimer every hour on the hour from 7.00am to 7.00pm and sailings from Tarbert every hour on the half hour from 7.30am to 7.30pm. Sunday sailings commence two hours later at 9.00am from Killimer and 9.30am from Tarbert.
About Us
ShannonFerry Group Limited,
Killimer,
Kilrush,
Co Clare.
V15 FK09
Tel: +353 65 9053124 Fax: +353 65 9053125
Email: enquiries@shannonferries.com
Web: www.shannonferries.com
From early morning as the mist descends the Shannon Estuary to the Wild Atlantic Sea, to the setting of the sun in the late of the evening, ShannonFerry will take you and your vehicle on this memorable 20 minute journey across the estuary linking the iconic tourist destinations of the Banner County of Clare to the Kingdom of Kerry.
This is a lovely experience for visitors who would like a short break in their journey to relax as they sail across the majestic Shannon Estuary. And if you're lucky, you might even catch a glimpse of the dolphins, which in the summer, can sometimes swim so near the ferry, as if just to entertain you.
As the only vehicle ferry trip on the main spine of the Wild Atlantic Way, this invigorating journey allows you experience the rugged nature of land and sea as you breath in the fresh salty sea air that encapsulates Irelands Wild Atlantic Way.
Shannonferry Group Limited "Saving you miles and miles..."
Sailings every day of the year except Christmas Day...
No reservations necessary...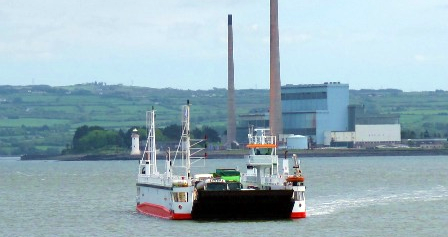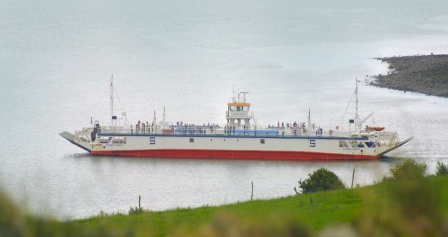 ShannonFerry Group Limited,
Killimer,
Kilrush,
Co Clare.
V15 FK09
Tel: +353 65 9053124 Fax: +353 65 9053125
Email: enquiries@shannonferries.com
Web: www.shannonferries.com

Registered in Ireland No: 54766. VAT No: IE9F32996L