SAILING AS NORMAL
Winter Sailing Schedule:
Our winter sailing schedule commences Sunday, 1st October 2023 with sailings from Killimer every hour on the hour from 7.00am to 7.00pm and sailings from Tarbert every hour on the half hour from 7.30am to 7.30pm. Sunday sailings commence two hours later at 9.00am from Killimer and 9.30am from Tarbert.
Wild Atlantic Way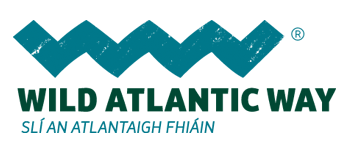 Have you ever dreamt of embarking on a journey of discovery, to hidden places and secret worlds where all kinds of enchantments lie waiting for you? Well now you can, along the wildest, most captivating, coastal driving route in the world – Ireland's Wild Atlantic Way.
Wherever you go along the Wild Atlantic Way, you will encounter moments of Magic, moments to treasure and experiences you will want to return to again and again.
Experience the untamed West Coast of Ireland, and start an adventure you will never want to end.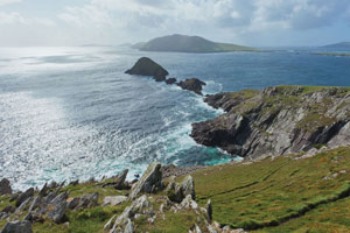 THE WILD ATLANTIC WAY STORY
Out at the very edge of Europe, the Wild Atlantic Way stretches for 2,500 km (1,500 miles) along Ireland's western seaboard. From Malin Head in Co. Donegal to Kinsale in Co. Cork, through regions like Connemara, Galway Bay and Kerry,
it's the longest defined coastal drive in the world.
Here, the ocean's force has carved a coast of wild, raw beauty. Huge Atlantic rollers crash and churn, shaping jagged ocean crags, archipelagos and inlets, sea loughs, surfing strands, and the sheer granite walls of cliffs that are amongst some of the highest in Europe. Rare sea eagles circle over glacial mountains, dolphins leap the waves, seals bask on the shore, puffins nest on cliff faces and geese gather in great estuaries. And lighthouses safeguard sailors all the way up the coast – from Fastnet to Malin Head.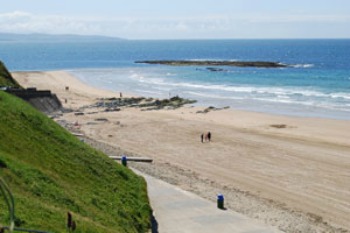 Right along this spectacular drive you're aware of the elemental power of the Atlantic Ocean, turning from grey to greento azure blue as great weather fronts roll in and through. You'll drive on routes that ring great peninsulas, reaching out into the ocean. Tiny roads hug the shoreline then switch back high above the Atlantic swell. Cloud-shadows race across stretch your legs and have a bite to eat. Maybe you'll hunker down and stay a night or two to get to know the places and the people… to climb cliffs, surf waves and ride bikes. You could join in the craíc at sessions and festivals, go island-hopping and visit ancient sites or sit by turf fires in traditional pubs, where you'll eat the freshest seafood and hear the Irish language, songs and stories. Out here in the west coast's remote Gaeltacht regions, Irish is the mother tongue for many folk – and they'll tell you "fáilte romhat isteach – you're most welcome here".

You could drive the whole route in one go – but you don't have to. Instead, you may want to slow down, and dive in deep … For it's out on these western extremities – drawn in by the constant rhythm of the ocean's roar and the consistent warmth of the people – that you'll find the Ireland you've always imagined.
Wild Atlantic Way National Map