SAILING AS NORMAL
Winter Sailing Schedule:
Our winter sailing schedule commences Sunday, 1st October 2023 with sailings from Killimer every hour on the hour from 7.00am to 7.00pm and sailings from Tarbert every hour on the half hour from 7.30am to 7.30pm. Sunday sailings commence two hours later at 9.00am from Killimer and 9.30am from Tarbert.
Our Ferries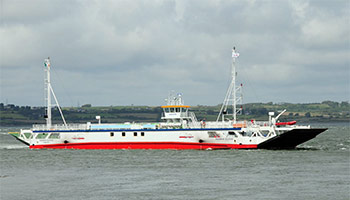 Shannon Dolphin
In 1995 the MV "Shannon Dolphin" was launched.
The 3rd purpose built vessel the "Shannon Dolphin" was commissioned and built in Appledore, England. The ferry had space for 52 cars and 350 people.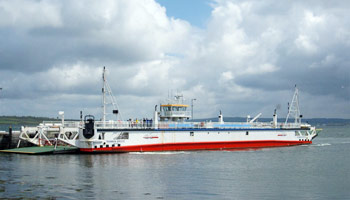 Shannon Breeze
In 2000 the "MV Shannon Breeze" was launched.
Soon after the launch of the "Shannon Dolphin" another ship was ordered from Appledore, England and in 2000 "Shannon Breeze" came into service with space for 60 cars and 350 people.
ShannonFerry Group Limited, Killimer, Kilrush, Co Clare.
Tel: +353 65 9053124 Fax: +353 65 9053125
Email: enquiries@shannonferries.com
Web: www.shannonferries.com
ShannonFerry Group
At ShannonFerry Group, your safety is our highest priority and our two ferries, Shannon Breeze and Shannon Dolphin are constructed to International and Irish Department of the Marine Safety Specifications. Every effort is made to ensure that your short, 20 minute, crossing of the Shannon Estuary is as pleasant and relaxing as possible.
ShannonFerry Group currently operates two purpose-built ferries on its service across the Shannon Estuary. Each of our ferries carry a wide variety of vehicles including:
Cars

MPVs

Commercial Vehicles

Coaches

Caravans

Camper vans

Motorcycles

Foot passengers.
Both are Ro-Ro in design utilising hydraulically operated ramps that are lowered on to a slipway ashore for boarding and disembarkation, and raised on departure. Each vessel is powered by four diesel engines each driving an omni-directional rudder propeller unit, which provides great manoeuvrability.