SAILING AS NORMAL
Winter Sailing Schedule:
Our winter sailing schedule commences Sunday, 1st October 2023 with sailings from Killimer every hour on the hour from 7.00am to 7.00pm and sailings from Tarbert every hour on the half hour from 7.30am to 7.30pm. Sunday sailings commence two hours later at 9.00am from Killimer and 9.30am from Tarbert.
In This Section
Things to Do
Explore the Kingdom of Kerry and the Banner County of Clare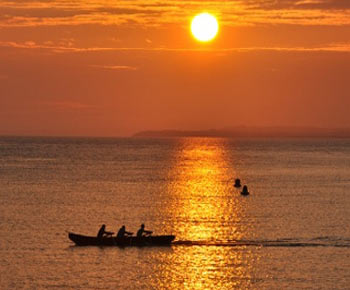 The two regions of Kerry and Clare offer a wide variety of activities for families and the young at heart to enjoy throughout the year. There are plenty of activities and sightseeing ideas for a fun packed break.

Choose Kerry and explore the hidden treasures that the county holds. With its mixture of majestic mountains and ever changing coastlines, lakelands, woodlands and bustling towns, it is a must see.The breathtaking scenic drives on the Dingle and Ring of Kerry peninsulas, the majestic mountains, low rolling hills, meandering rivers, rugged coastline, and golden sandy beaches make Kerry a fantastic place to visit.
Or choose Clare with its equally majestic Atlantic coastline. Loop Head is one of the most remote and wonderful places in Ireland. It remains a place unto itself, protecting the waters of the Shannon estuary from the open ocean. The Loop Head Drive will take you to numerous scenic locations as well as to cliff angling spots. A variety of rare birds, dolphins, whales and seals appear regularly on and around Loop Head Peninsula

Golf, pitch and putt, fishing, horse-riding, watersports, and hill-walking are all readily available for the active tourist. For those with a more sedentary holiday in mind, one can stroll through the many parks and lakesides, and experience the West of Ireland's unique countryside. Whichever you pick, travelling with the ShannonFerry will Bridge the Best of Ireland's West so choose the ShannonFerry as a gateway for your holiday in Ireland!